Schools Description
Founded by the Christian Brothers in 1959, the last time Waterford won the All Ireland Senior Hurling Final, Scoil Lorcáin has a long and proud tradition in both Hurling and Football.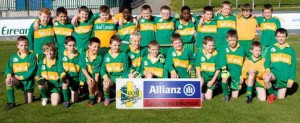 Having won many titles down the years, Scoil Lorcáin's greatest triumph was in 1975/76 when out of six competitions played, the school won five and was beaten semi-finalists in the other.
The school is very fortunate in having a number of teachers who willingly give up their spare time to coach the boys in the various skills of the game.
Both Erins Own GAA Club and the Sacred Heart Juvenile H&F Club have a strong association with Scoil Lorcáin.
Members of the Sacred Heart Club visit the school on a weekly basis to carry out coaching sessions with the boys. The club's School Liaison Officer is Eoin Morrissey and he makes sure that the club is organised in supporting the school on an ongoing basis. The club, school and boys all benefit from this association.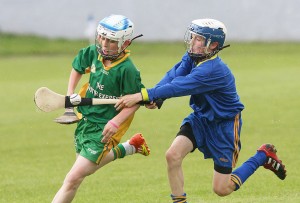 Past pupil Damien Byrne was the regular full back on the Waterford Senior Hurling team in the 1980s and 1990s. Damiens determination and skill helped to turn him into a player that grabbed the attention of hurling followers throughout the country.
His Munster Jersey from the 1992 Railway Cup Final is on display in the school. In the present day, another past pupil Darragh Flynn is a member of the Waterford Minor Hurling team who were beaten finalists in the Munster Championship.
Schools Competitions
School
Boys Football, Hurling, Indoor Hurling, Mini Sevens
Web
School Website
Comments are closed.